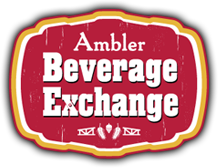 ABX has the best customers! Special Thanks to Brian and Molly. Wishing you a Happy Holiday season and Cheers to the New Year!
COVID-19 UPDATE:  ABX Is OPEN to the public allowing 5 customers in the store at a time for our safety and yours. A mask is required to enter the store. 
Curbside pickup available Monday and Tuesday until 5:00 PM only: Call ahead and place your order. You will be given an order number, when you pull up, call us and we will run the order out to you.
To order call:
267-470-4854
or
215-628-2359
Hours:
M -Th 10-8
F/Sat 9-9
Sun 11-5
For updates follow us on
Thank you for your patience and continued support!
Ambler Beverage Location
259 E. Butler Ave, Ambler. PA 19002