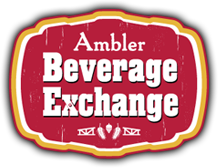 ABX has the best customers! Special Thanks to Brian and Molly. Wishing you a Happy Holiday season and Cheers to the New Year!
COVID-19 UPDATE:  ABX Is OPEN to the public.
267-470-4854
or
215-628-2359
Hours:
M -Th 10-8
F/Sat 9-9
Sun 11-5
For updates follow us on
Thank you for your patience and continued support!
Ambler Beverage Location
259 E. Butler Ave, Ambler. PA 19002